Contigo Introduces Driver Behavior
VANCOUVER, BC (September 26, 2013) Contigo, a leading provider of turn-key GPS solutions for fleet management, asset tracking and personal safety is pleased to introduce Contigo Driver Behavior reporting to the Contigo Platform.
"Our customers have been asking for a way to control fleet costs, increase safety and reduce corporate risk through implementing driver behavior modification programs," commented Matt Naish, Vice President of Sales &amp Marketing. "The new functionality on our platform enables business owners and fleet managers to easily determine if fleet vehicles are being driven within normal guidelines with respect to braking, acceleration, and harsh cornering. Coupled with the ability to determine speeding events and excessive idling means erratic behavior can be identified and corrected quickly, resulting in protection of business reputation and a stronger profit line for businesses with mobile workers."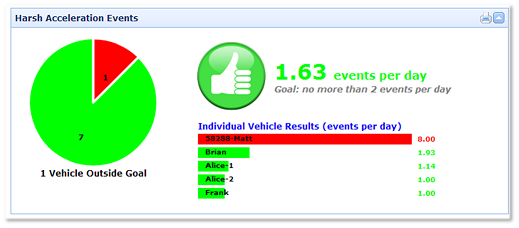 Please contact Contigo for more information.
About Contigo
Contigo's patented location-based platform enables businesses to monitor their vehicles, assets and personnel 24/7 via the internet. Contigo's solutions are distributed across the U.S. and Canada through Contigo's network of strategic partners and value-added resellers. Founded in 2002, Contigo is a privately held corporation based in Vancouver, British Columbia with U.S. operations headquartered in Santa Monica, California. For more information, please visit www.contigo.com.
###